Country Flag 3D Text Effect
It's the best software to create high quality 3D text effects applied to national flags. Choose your country's flag and create awesome text effects online. It's easy, fast and free.
Read the tips below carefully to have the best experience using this free online software. The sample images shown were reduced to fit the page.
People who use this tool usually also use:
IMPORTANT TIPS:
If you choose to get a transparent PNG file, the selected background color will be ignored.
If you think you got a too dark text effect, keep this very important rule in mind: when using thin font faces, usually you get brighter results by choosing a 3D text style from the first to the forth ones. If you use a thick font face, the fifth and sixth 3D text styles usually generate clearer text effects.
The shadow parameters will only be used if you check the option "Customize shadow". If it is unchecked, but the option "Draw shadow" is set, the renderer will draw the default shadow for the selected style, as shown in the related image from the 3D text style list.
Country Flag 3D Text Effect 1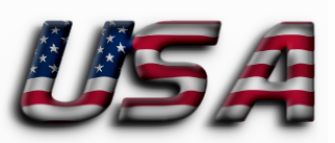 Country Flag 3D Text Effect 2

Country Flag 3D Text Effect 3

Country Flag 3D Text Effect 4

Country Flag 3D Text Effect 5
Country Flag 3D Text Effect 6

Color Picker (click a color)