Sci-Fi Text Effect Logo Generator
It's a free online sci-fi logo creator app developed to design beautiful technology, futuristic, science, cosmic, galaxy, alien or space text effects. You can optionally to get a cool shiny high-tech text effect with transparent background (as a semi-transparent PNG image file).
This online cinematic text effect generator software offers artistic and cool font faces to produce top lightened reflective text logos with your name, message, slogan, or any words or letters you need to your software interface, header, title, cover, page, blog, site, app, game, party, event, Facebook, Twitter, social image, wallpaper, graphic design, image composition or whatever you want.
People who use this tool usually also use:
IMPORTANT TIPS:
Before using the text generator, please wait for the complete page loading, or you can get wrong results.
If you choose to get a transparent PNG file, the selected background color will be ignored.
Futuristic Sci-Fi Text Logo Effect 1

Futuristic Sci-Fi Text Logo Effect 2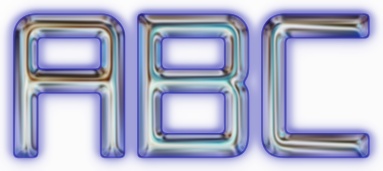 Color Picker (click a color)