Led Text Effect Generator
It's a free online led logo creator app developed to design beautiful led text effects with a nice realistic look.
This online led text generator software offers artistic and cool font faces to produce top led logos with your name, message, slogan, or any led words or letters you need to your software interface, header, title, cover, page, blog, site, app, game, party, event, Facebook, Twitter, social image, wallpaper, graphic design, image composition or whatever you want.
People who use this tool usually also use:
IMPORTANT TIPS:
before using this online led text maker, please wait for the complete page loading, or you can get wrong results.
the best led text design depends on the used font and the led text style you prefer. Test several font styles to get a top led name or banner as you need to your text logo creation.
complex font faces can become hard to read after the led text effect transformation.
Led Text Logo Effect 1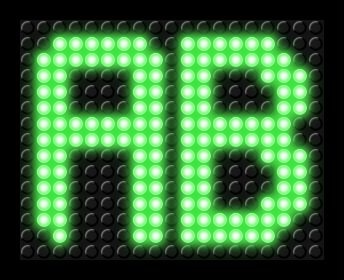 Led Text Logo Effect 2
Color Picker (click a color)