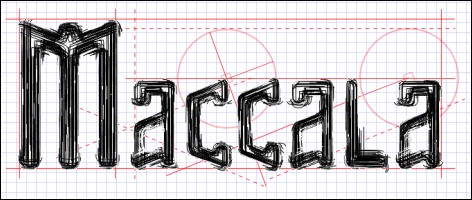 Roughly speaking, these are the next main improvements for Maccala according to Picture to People project:
improve the documentation of its internals;
make from scratch the "how to use" documentation;
emulate some useful 3D tasks;
improve the engine for curves hierarchization;
improve the variety of shapes and curves available;
optimize some critical algorithms;
improve the constant data library;
improve standardization of the variables, data structures, functions, classes and methods names;
extend the font engine to deal with unicode;
optimize the font metadata manipulation;
create a simplified font file format with plain font data and Maccala extra data;
reproject the path library;
develop an architecture that helps to generate extensible, directed, recursive transformations on geometric entities.
Comments or suggestions? The Picture to People Discussion Group is the right place to post them.
Leonardo C. de Almeida - P2P developer